---
LATEST ANNOUNCEMENTs
weekly traffic impacts
---
CLOSURE OF LANES ON I-84 EASTBOUND AND RAMP FROM ROUTE 8 SOUTHBOUND TO I-84 EASTBOUND
The Connecticut Department of Transportation is announcing that, in order to facilitate construction work associated with the project, lane closures on I-84 Eastbound will begin on Sunday, June 21, 2020 and will continue every Sunday through Friday night. One lane on I-84 Eastbound will be taken beginning at 8:00 p.m. and two lanes are scheduled to close beginning at 10:00 p.m. All lanes will reopen at 6:00 a.m. the following day. These lane closures will continue into the foreseeable future.
In addition to these lane closures, the ramp from Route 8 Southbound to I-84 Eastbound (Bridge 3191D) will be closed for three nights beginning June 21, 2020. The closure will occur between the hours of 10:00 p.m. and 6:00 a.m. Once reopened, the ramp will be reduced to one lane for stage construction. Motorists are advised to follow the posted detour.
https://mixmaster-rehab.com/traffic-detours/detours
---
---
TRAFFIC CONDITIONS
TO VIEW REAL TIME TRAFFIC CONDITIONS, CLICK THE MAP BELOW.

---
Check out the time-lapse video of our deck pour on Tuesday, May 26th on Route 8 northbound (Bridge 3190A)
---
Below, our project team is installing the bridge superstructure (deck) for Temporary Bridge No. 1 over the Naugatuck River. Temporary Bridge No. 1 is one of three temporary bridges being constructed as part of the Route 8 northbound temporary bypass.
---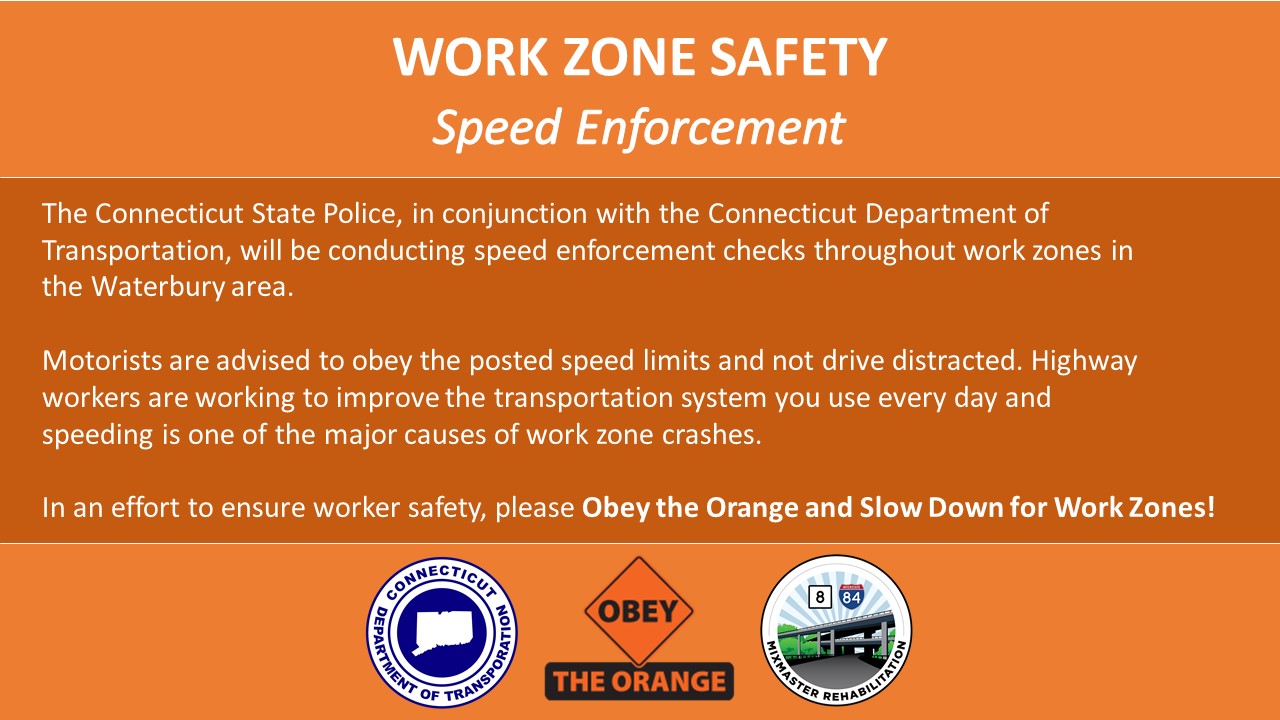 ---
If you have questions and would like to reach us immediately, please feel free to contact our field office at 203-639-2394.
---